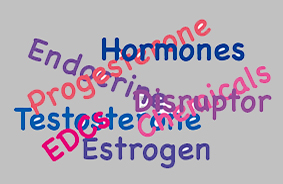 In a historic development, four synthetic chemicals – DEHP, DIBP, DBP and BBP – have been identified as endocrine disrupting chemicals (EDCs) for human health. The news was first released by an official source in Denmark.
These chemical substances have finally been included in the list of REACH substances of very high concern (2) because of equivalent concern of "endocrine disrupting" properties in humans.
Health and Environment Alliance (HEAL) Senior Policy Adviser, Lisette van Vliet, says:"We are very pleased that we've finally reached this historic moment: this is the first time that the EU REACH system is officially recognising chemicals as being of very high concern because of their endocrine disrupting properties to humans. The next major step is to put away the erroneous fiction that we can reliably establish 'safe levels' for endocrine disruptors – and then to regulate them accordingly."
The decision was made in an EU process known as "comitology". One of the Member States in the forefront of advocating the official listing, Denmark, has been calling for proper regulation of these phthalates since 2011. Denmark is currently working with the European Chemicals Agency to propose a restriction that will ban these phthalates in products to which consumers come into contact, including products imported from outside the EU.
These phthalates are plasticisers – in other words they are used to make products malable in various products – from vinyl flooring to footballs and from wiring to shower curtains. Some of these products are made from recycled PVC, in which DEHP, one of the endocrine disruptors, has been authorised for use. The NGO Client Earth is contesting this authorisation in court, for multiple reasons, including that this substance is an endocrine disruptor for human health and the environment, which the REACH comitology committee has now confirmed.
Posted on 17 February 2017